I am happy to know that you have considered writing an article for Productive Club. I am looking forward to hear your ideas.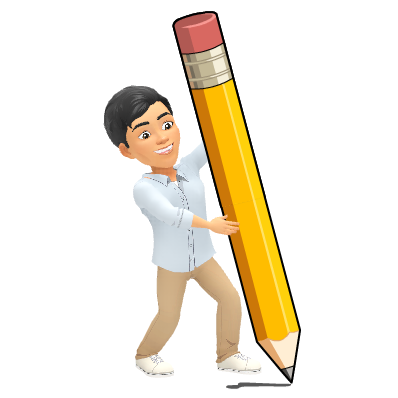 Here are a few guidelines to be aware of before writing a guest post for Productive Club. Make sure you read them carefully right till the end because I follow them to the dot.
Guest posts are free but they need to meet all the below guidelines
To begin, share 3 articles you've written as a reference to your writing skills
Once you express interest to write a guest post, I will provide you 5 topic ideas to pick from.
The ideas will fall under the overall topics of Productive Club such as Productivity, Reducing Distractions, Improving Focus, Starting a Venture, Overcoming Procrastination, Overcoming Fear, Utilizing time effectively, etc. Content written should target individuals, not teams or businesses.
Having your own personal development blog is a big plus. That said, writers from other niche are welcome to write too. As far as the content is compelling, well-researched, and valuable, I will accept the post.
The article must be original and not published elsewhere
The article must contain a minimum of 1800 words. All my blog articles are lengthy and useful. I intend to follow the same for the guest posts too.
The article must provide real value to the reader. Submissions with the sole intent of getting a backlink will not be accepted. Read the latest articles to get an idea of the quality and value I expect. Your submission needs to be on par or better to get accepted.
The article must meet the following criteria: Hemingway editor – Grade 6 or below with all other criteria met, Writers Diet Test – Lean or Fit & Trim, Flesch Reading Test – Score of 70 and above, Grammarly – Score of 85 plus with an additional rating of Clear and Engaging
Articles can be submitted in HTML or word format
You may include a maximum of one self-promotion link(do-follow) within your article. The link must fit the context in a meaningful way and not be forced.

If you're writing a post on behalf of a business, you cannot link to the homepage of your website or any sales/landing page within the body

Any backlink which intends to make an immediate sale will be removed
You can link to a relevant and free to view article from your website's blog
Your author bio along with a link to your blog will be linked separately at the end of the article. (You can add your company website in the bio.)
Unrelated websites cited as references will be removed

I strictly follow all these guidelines. Any post submitted in violation will be rejected. I receive many such posts, so it would save your time and mine by reading through these with extra attention.
Only exceptional articles will be published. Out of the hundreds of articles received so far, only 5 have been published. Even though I provide the topic from my side, the article will be rejected if it is not up to the mark. If that happens, you will end up with an article on a topic which I suggested without a place to publish it. If you're uncomfortable taking that risk or unwilling to lose the effort put in, kindly do not apply.
Yes, I would love to Guest Blog for Productive Club
Send me an email at maxim_dsouza@productiveclub.com with your idea.