I am happy to know that you have considered writing a blog for Productive Club. I am looking forward to hear your ideas.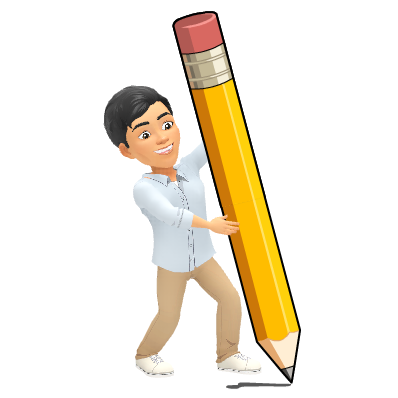 Here are a few guidelines to be aware of before writing a guest post for Productive Club. Make sure you read them carefully because I follow them to the dot.
You must have your own blog in the personal development niche. To ensure expertise I do not accept content from writers in other niches.
The article must be original and not published elsewhere
The article must contain a minimum of 1800 words. All my blog articles are lengthy and useful. I intend to follow the same for the guest posts too.
The topic must be relevant to the overall topics of Productive Club such as Productivity, Reducing Distractions, Improving Focus, Starting a Venture, Overcoming Procrastination, Overcoming Fear, Utilizing time effectively, etc. Content written should target individuals, not teams or businesses.
The article must provide real value to the reader. Submissions with the sole intent of getting a backlink will not be accepted. The same applies to the common run of the mill listicles like '5 ways to save time', '7 ways to increase productivity', etc.
The article must meet the following criteria: Hemingway editor – Grade 6 or below with all other criteria met, Writers Diet Test – Lean or Fit & Trim, Flesch Reading Test – Score of 70 and above, Grammarly – Score of 85 plus with an additional rating of Clear and Engaging
Articles can be submitted in HTML or word format
Make sure a similar article isn't already on this website by using the search. If you're still not sure, please drop an email to find out.
You may include a maximum of one self-promotion link(do-follow) within your article. The link must fit the context in a meaningful way and not be forced. Your author bio along with a link to your blog will be linked separately at the end of the article. Unrelated websites cited as references will be removed.
I strictly follow all these guidelines. Any post submitted in violation will be rejected. I receive many such posts, so it would save your time and mine by reading through these with extra attention.
Yes, I would love to Guest Blog for Productive Club
Send me an email at maxim_dsouza@productiveclub.com with your idea.