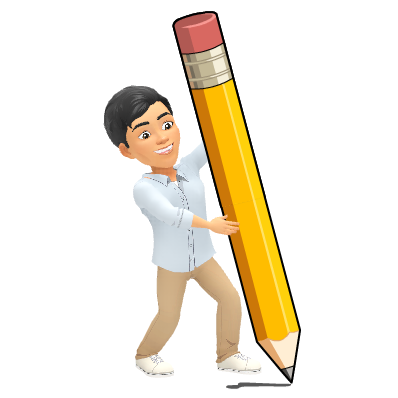 If one activity which takes 5 minutes a day and drastically improves your chances of meeting any goal, would you do it?
In this article, you will learn how to make better progress towards your long term goals. You will accomplish this by using simple techniques of writing and reading. By spending less than 5 minutes on a daily basis, you will be able to make a significant difference.
This article is Step 2: 5 Reasons why writing and reading your goals produces better results of the 3 phase transformation into super human productivity. You can begin right from step 1 by accessing the index here.
To understand the purpose behind the activity I recommend you to read through the article. But, for the busy bees, you can go directly to the exercise.
Most people sail through life without setting any goals for themselves. A thought that "I want to have a stable and comfortable life", does not count as a goal.
For any goal to be meaningful it needs to be more detailed than that and have at least some form of timeline around it. "I want to be a millionaire by running a successful retail outlet chain in by 2024" is a far more meaningful goal.
When it comes to goal setting people fall into 3 categories.
The Big Dreamers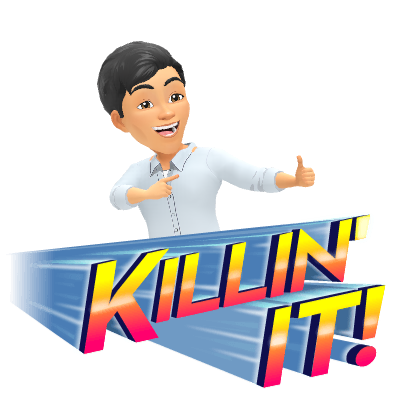 These are the people who set clear goals for themselves and write them down. People in this category are very clear about what they intend to achieve in life. They do not have everything figured out yet, but they sure know where they are headed. They have clear deadlines and multiple ideas to experiment with to reach their goal.
The Ad-hoc Dreamers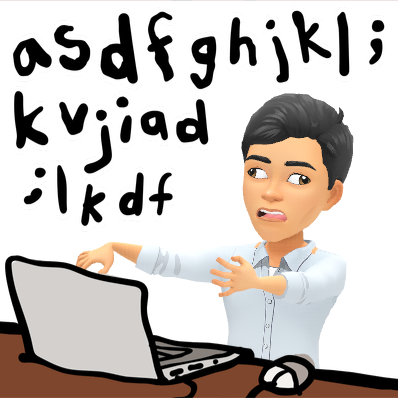 These are the people who have some goals for themselves which they have stored in their heads. They work towards them based on memory without writing them down.
They work without a clear plan or deadlines but try to make some progress whenever time permits. When it comes to daily routine vs long term goals, they prioritize daily routine. Procrastinating long term goals is their daily routine.
The Clueless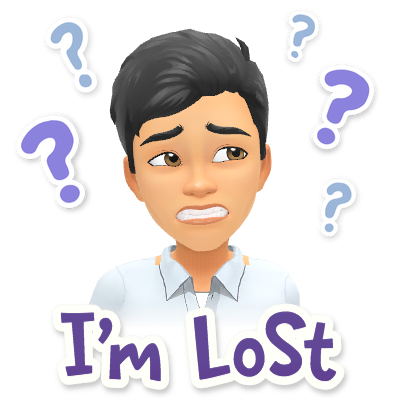 These are the people who have no goals set for themselves. They have an illusion of a goal when in reality all they have in mind is "I have this idea" or "I will set up a business someday".
All they have is a vague goal which is an idea(which they believe is the next big thing and refuse to share it with anyone) or a dream of the future. They do not put in a single ounce of effort ever. Their goals remain as goals forever. This category forms the majority of the people.
Leave a comment on which category do you belong to. This is because you can keep a track of where you are currently and check for progress in the future.
Study on type of goal achievers
A study was conducted on this by Harvard University in 1979 and the results were fascinating. Those who set goals and did not write them down were earning twice as much as those who never set any goals. Those who set goals and wrote them down were earning 10 times more than the ones who set goals but never wrote them down.
You are not the first to question what is it that written goals do to bring in such a mammoth difference in results. Most people are too lazy to write down their goals. They end up floating through life, scratching their heads wondering why are they unable to reach their goals. You do not want to be that kind of person, do you?
Here are a few reasons why writing your goals make such a big difference
Before we discuss the reasons, the proof that writing and reading your goals increases the chances of achieving it is backed by science.
1. You are more focused subconsciously:
When you have written your goal down and read it regularly, your subconscious mind will work towards reaching your goal. You are paving your path towards meeting your goal even if you do not consciously realize it.
Your brain filters out a lot of unnecessary tasks that you work on and stops them. You end up avoiding all those tasks which are not leading you one step further towards your goal.
People who write down their goals and read them feel a sense of guilt when a day goes by without any fruitful progress towards the long term goal. This guilt is your subconscious mind reminding you that you have to get back on track to achieve your goal.
2. It reminds you where you are heading:
Every day has a new task at hand and an urgent issue to attend to. Unless you remind yourself daily what is your long term goal is, each day passes by with you working on the things.
You take care of that day or that week, without any progress towards where you want to head in the long run. The days slowly turn into weeks, weeks into months, months into years of daily responsibilities. The end result is no attention to your actual dream.
Finally, your dream remains just at that, which is only a dream. By reading the goal that you have set, you are constantly reminding your own self about your purpose and your goal.
3. Completing a written goal gives you a dopamine rush when you achieve it:
Dopamine is a chemical released by your neurons when you accomplish something, motivating you to do more. Dopamine is related to pleasure and how you utilize dopamine is completely up to you. You can learn how to utilize the power of dopamine to achieve your goals.
Dopamine is also released during smoking, consumption of alcohol or lust. As you can see, it is highly addictive. You can use this to your advantage by having more dopamine to achieve one goal after another.
It is not necessary to complete a major goal to get a dopamine rush. If your goal is to open a retail outlet, list down 5 possible localities for further research. If you write this down as the task for the day and strike it off when you are done, you get a dopamine release.
You are now motivated to achieve the next task towards your goal, followed by the next. You complete tasks on a spree, making continuous baby steps towards your goal.
4. It helps you keep track
Any goal is achieved faster when you keep track of it. By keeping track, I do not mean it is necessary to go down into numbers and statistics. Even a question to yourself asking if you did any progress towards your goals serves as tracking. You are doing exactly that by writing and reading your goals every day.
5. It causes you to filter unnecessary work
As you make progress towards your goals, you will notice more opportunities coming your way. Though this is a good sign, it can be harmful too. By stepping foot into too many opportunities, your focus might be diluted. By reading and writing your goals daily, you clearly know what your big mission is, causing to filter out the other opportunities which do not go hand in hand.
How do I make progress towards my goals? – Exercise
You will convert your long terms goals into short term or even daily tasks. Before we get there, the purpose of this exercise is divided into two parts.
First, you will write down the long term goal that you defined in the previous step – Defining your goals clearly. The more elaborate and vivid the description of your goal is, the more powerful the results are. Personally, I find it magical to use physical pen and paper to write down goals. Having said that, in the modern era of iPads and smartphones, noting it down on a device works equally well.
The second part is to read this every single day. You will read it as soon as you wake up, preferably when you are still in bed. In the morning you will read it mentally. You will again read this just before going to bed and this time you will read it aloud. Your family and friends might think you have gone crazy.
In fact, you are indeed crazy enough to believe that you can achieve any goals that you have set for yourself. So do not refrain from reading it aloud. While reading it, experience what you are reading. Do not read it out like a chore or a task that you just want to get done with.
When you read it on a daily basis, it gets programmed into your subconscious. Every single day at every single opportunity, your subconscious mind is trying to find ways to help you reach your goal. You will also encounter more opportunities that align with your goals which earlier never happened.
There is nothing magical that makes this happen. It is due to your constant efforts which bring more opportunities to the table. This happens because your increased determination causes increased awareness.
You spot opportunities with ease which you otherwise would have missed. Indeed, not all the opportunities might materialize into tangible progress towards your goals. But you will notice that the world around you is assisting you to reach your goals. There is no sorcery at play here. I thought this was batshit crazy when I was first introduced to this concept. You will only believe it when you experience it for yourself.
Conclusion
To summarize, as a part of this exercise, you will write down your goals and read them out aloud twice a day. The first time, in silence as soon as you wake up and the second time, aloud before you go to bed. This is not just an exercise for today. This is an activity that you will continue doing every day until you achieve your goals. Once you do achieve them, it would be time to aim for new goals and follow this practice again.
This article is Step 2: 5 Reasons why writing and reading your goals produces better results of the 3 phase transformation into super human productivity. You can begin right from step 1 by accessing the index here.
Maxim Dsouza has spent over a decade experimenting and finding various time management techniques to improve his productivity. He strongly understands the fact that time is a limited commodity and tries to make every second count. He has extensive experience in leadership in startups, small businesses, and large corporations.
He has helped people of different professions and age groups gain clarity on their goals, improve focus, revise their time management skills and develop an awareness of their psychological cognitive biases.